Leitrim Association of People with Disabilities (LAPWD) have been awarded the Practical Quality Assurance System for Small Organisations (PQASSO) Quality Mark Level 1 for charities. LAPWD have been working towards this award over a number of years.  A core group drawn from service  users, staff and Directors have been the driving force in LAPWD achieving this award. Support on a going basis was provided by Dermot O'Donnell from Disability Federation of Ireland
PQASSO is quality assurance system that offers a straightforward, user-friendly approach to strengthen all areas of an organisation; used systematically, it can help an organisation run more effectively and efficiently.
PQASSO is built on 12 topics or quality areas. These are the building blocks an organisation needs to be able to operate to a high standard. They are:
Planning
Governance
Leadership and management
User-centred service
Managing people
Learning and development
Managing money
Managing resources
Communications and promotion
Working with others
Monitoring and evaluation
Results
The group collated evidence to support each quality area. At each meeting the collated documentation was reviewed, and if accepted entered into an evidence file. If it was felt that any more documentation was required for any indicator an action plan to develop this documentation was prepared and actioned. When this documentation was finalised the team reviewed the evidence to date to ensure it is sufficient to mark the standard as fully met. Quality remains at the core of our work and the challenge is to maintain the standard set by PQASSO across all areas of our work and service to people with Disabilities in Leitrim.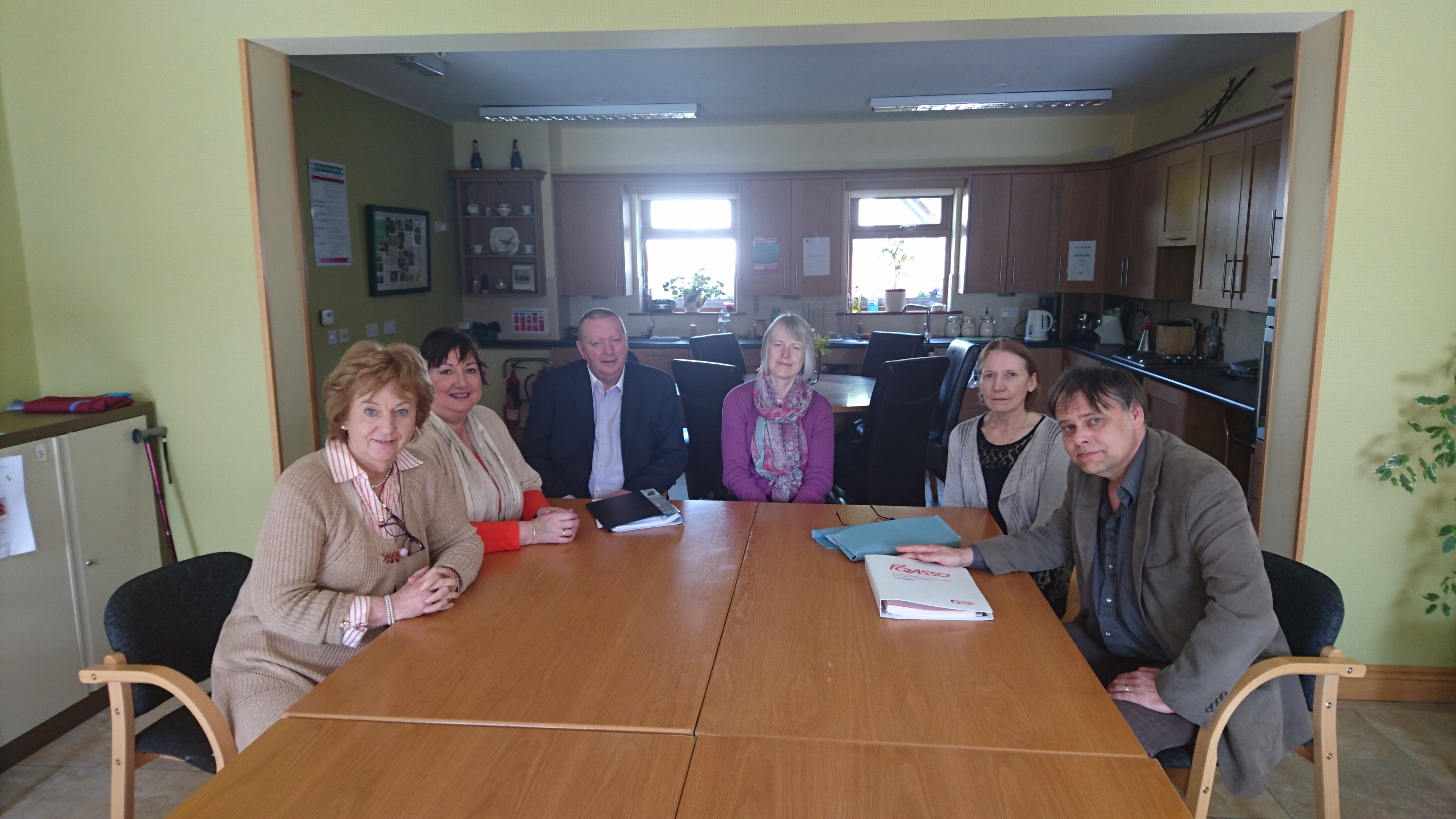 Above : Rosaleen Kielty (manager), Ita Flynn, Kevin McGill (chairperson), Bernie fox, Bridgid Mc Gourty and Kevin Smith ( PQASSO Auditor)
A night of celebration and recognition of the dedication and work of all involved is planned for early September.
Information on PQASSO can be found at www.ces-vol.org.uk/PQASSO