Friday 24th September 2021
Make Way Day is a National Public Awareness Campaign that highlights the issues people with disabilities face getting around their local communities. "Hey, this blocks my way!" is the message.
The theme for this year's campaign is 
"Make Way in My 5k"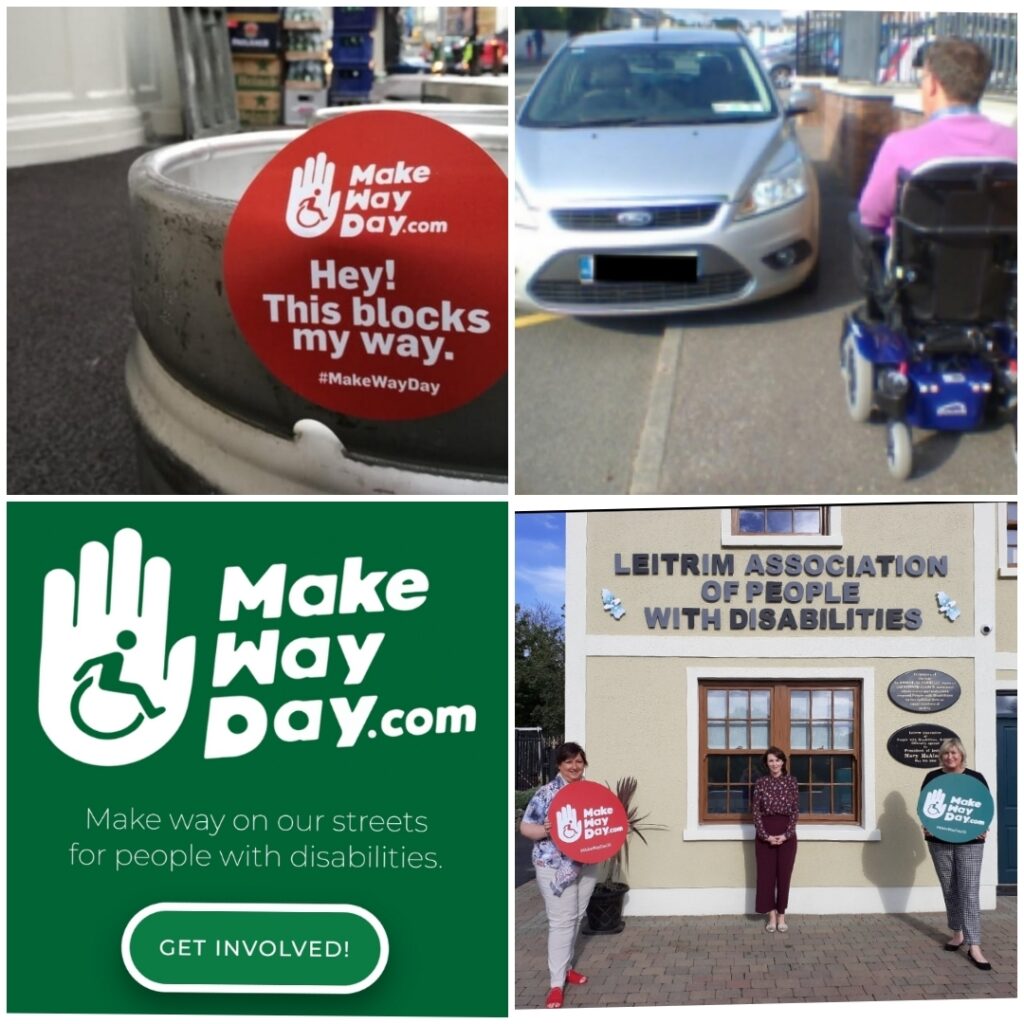 We once again take aim at obstacles like cars on the footpath, while taking measures to keep a safe distance. However, with the ongoing COVID pandemic we need to adapt the Make Way Day campaign for this year. You will be invited to undertake a survey of your area with an online easy-to-use tool designed by the Disability Federation of Ireland (DFI) DFI. People will be empowered to give their 5K or area a rating from one to five stars depending on the obstacles they come across.
There will be a link to the tool on all Disability Federation of Ireland (DFI) social media platforms and website on Friday 24thn September. LAPWD will also share the link.
DFI will coordinate all the results and share them with the right people and work together to help solve the problems.
Thank you for your ongoing support  for Make Way Day, which is vital to the success of the campaign. Make Way Day is a real team undertaking that has a positive impact in achieving local and national recognition of accessibility in our towns and communities.